Our Family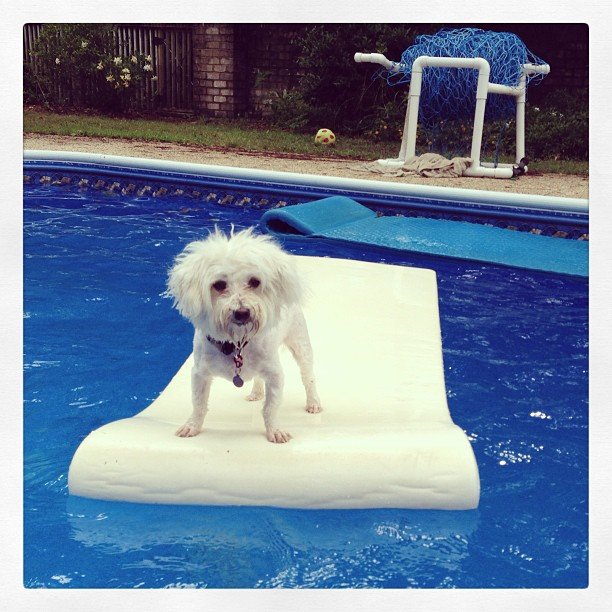 We are a fun family of five. I am a retired wedding photographer, Peloton junkie and general poop manager of our home, along with our AMAZING helper Marty. My husband and our three children help too ....sometimes. We rarely meet our familes so we want you to know as much about OUR family as possible.


Our kittens, momma & pappa cats are part of our family too. All of them are raised in our home around children & our Maltese "Dewey", Yorkie "Buddy" and Pomeranian "Pabu" and our ORIGINAL Ragdoll "Ginger" . We think it's a perfect place for your future family member.


We have traditional ragdolls, mink ragdolls, sepia ragdolls, lynx ragdolls.

Ragdolls are amazing, loving cats. Beautiful in temperament as well as looks. Our kitties are known for helping families with allergies or special needs, finally enjoy the love of a pet.

I fell in love with my first Ragdoll because of her known "floppy" disposition (especially with young children) and secondly, she was SO dang cute !

We have owned several Ragdolls over the years and their amazing disposition is primarily why we chose to let our beautiful females have kittens. We think everyone should have "The Ragdoll Experience."

In that we mean, each time friends, family, neighbors share time with our Ragdolls , they always comment that they have the most amazing personality. They will "let you do anything to them". Yes, that means being "hugged" by a 3 year old or stacked into a pile of stuffed animals or sharing dropped food with the dog.

Our Ragdolls have been pushed in strollers, shared time with the lizard in a baby bed, had doll clothes put on them, carried in a bucket. You name it. "They are like dogs" some of our friends have said. They are a dog lovers cat too !


As a BONUS :

We added the rare & regal Russian Blues breed at the end of 2016. Our love for them came from a family member's Russian Blue "Smokey" who lives in NYC. When we visit he always snuggles with us, plays with toys and is beautiful to look at. We have been hugging on him for several years. Finally we decided that we wanted to add Russians to our home and raise them as pets. Thank you Smokey !


You can see them on our Righteous Blues site.

Both breeds are very similar in many respects. Both are very loving, affectionate, can hang with a busy family, all the other animals and as a bonus they are low shed, low on the allergy scale. They are different in other ways. Ragdolls are long haired, large build, loaf around, eager to meet strangers. Russians are elegant, silky, a bit reserved with strangers but warm up quickly, curious, affectionate with their paws (as in they use their paws to touch you) and give kisses. They love to snuggle under your chin ! Its been fun to see the characteristics of both beloved breeds.

Our Ragdolls & Russians are amazing, loving cats. Beautiful in temperament as well as looks. Can't decide ? Have one of each.






A Day in the Life

Purchasing Info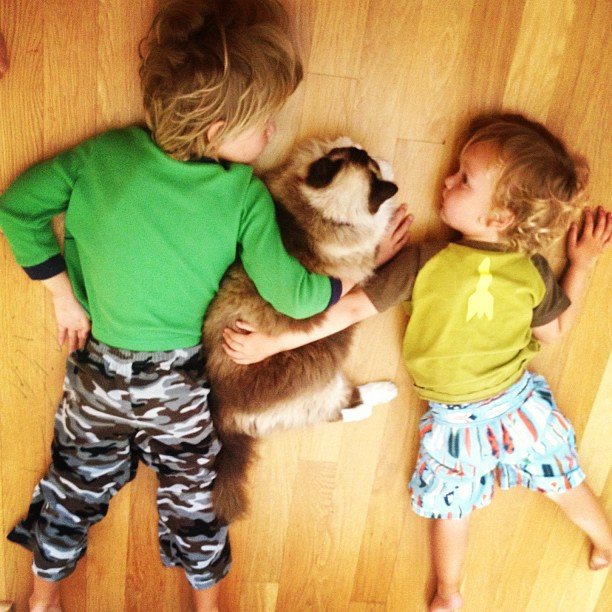 WHAT YOU WILL RECEIVE:

We feed our kittens Royal Canin Baby Cat dry food and Wellness canned food. Our litter is Precious Cat. You will get samples of each in your babies "go home" goody bag. All these items can be found at pet stores & on-line.

Our Ragdoll cats and kittens are purebred and are TICA registered. Kittens usually become available at about 10-12 weeks of age, some are slower to mature and may need additional time. You will receive a TICA registration form after purchase. Buyers purchasing for pet/show will receive it when proof of altering is shown before the kitten is six months of age. Before a kitten leaves, there is a required spay/neuter legal contract agreement that must be signed. We do not practice early spay/neuter because there are more health risks when altering a kitten prior to four months of age by any method. All kittens are also sold with a written health and genetic guarantee. Buyers will receive a health record with age-appropriate vaccinations and dewormings. Above all, you will get your pre-spoiled bundle of joy who's ready for you to love!

PAYMENTS & DISCOUNTS :

We love to place our kittens in homes together, so we give discounts when purchasing more than one kitten from us. We reserve the right to refuse the sale of our cats or kittens at any time or to anyone we feel is not the right home for one of our cats. Full payment is due on/before your kitten leaves our home, and we only accept cash on the day your kitten leaves. You may pay in advance of arriving, via Pay Pal or check sent a minimum of 14 days in advance of picking up your kitten. Altering is required for kittens sold as pets. Kittens available as breeders come with full breeding rights. All kittens come with free showing rights.

RESERVING & WAIT LIST:


Kittens are reserved on a "first come, first serve" basis for clients with deposits. A kitten can be chosen by photos and videos (upon request). We will do our best to send out an email notification announcing when kittens will be posted to the website & Facebook page. Please send us an email if you wish to be contacted when kittens are posted.

VISITS:
While we know you may want to visit & choose a kitten, we are a a small family home therefore we do not allow visitors. Visits are granted only to those picking up their kittens. This is also for the health of our babies and mamas. Thank you for understanding.

DEPOSITS:
Deposits are nonrefundable, but can be transferred to another available kitten or one of a future litter within 90 days of the deposit. So, if there is a situation that prevents you from completion of the purchase, a one time, new kitten selection will be allowed which must be made within 90 days after the deposit. There are No Cash or Credit Refunds - no exceptions. A deposit of $250 and $300 for breeders will reserve the kitten of your choice until he/she is ready to leave our home. Full payment is due on/before your kitten leaves our home, please note that we only accept cash on the day your kitten leaves. If you'd like to reserve one of our beautiful Ragdoll kittens, please feel free to email us !

OUR CONTRACT:


A contract will be provided with each kitten purchased. The contract is intended to protect the seller, buyer, and most importantly, the kittens. Our contract states that if there is a fatality due to a genetic illness during the first year, the illness must be proven by a licensed veterinarian and a necropsy report. A replacement kitten will be offered when one is available. Each kitten has a 72 hour health guarantee. We must be contacted within 72 hours after leaving if there's a serious medical concern, diagnosed by a licensed vet ; returning the kitten and replacement will be offered. We will not be held responsible for any medical expenses.
We discourage declawing of our kittens, but understand there can be problem situations. We recommend Soft Paws. Most Ragdoll owners realize they are not aggressive cats and if given the proper scratching furniture, they will not damage your home, and rarely react aggressively with their claws.
If you give your kitten the Feline Leukemia and/or FIP vaccines, all guarantees will be void. It is in our best interest to not have any health issues and we do our best to ensure a safe, healthy purchase. All buyers will be required to sign our legal contract before kittens leave our home. Please read our contract before purchasing a kitten from us, you can do so by clicking on the following button: CONTRACT
All kittens are seen by our WONDERFUL vet : Paws & Claws Animal Hospital before they head home.

LEAVING REQUIREMENTS:
Please keep in mind when selecting and reserving kittens that all kittens need to be picked up within a week after the posted leaving date. If you cannot pick up your kitten within that week, please reserve a kitten leaving at a later time. All times and days must be confirmed within a week of the leaving date. If a scheduled time and day for pick-up is not confirmed within 2 weeks of the leaving date, the kitten shall be advertised as available and he/she will no longer be considered reserved and deposits will not be refunded. Leaving dates are determined by readiness of the kitten. We never try to "push" our kittens out the door, but we have kept kittens for up to a month (sometimes longer) after they were ready to leave. During those times, we're left unsure of whether the kitten is actually going to be picked up. We are not a kennel and cannot accommodate vacations or other events. We also do not want one kitten left all alone after the entire litter has moved on. This causes stress for the kitten, the mom, and all of us. The leaving date is based on age, ability, and required time for all preparation for leaving. If there is an unforeseen circumstance that arises which may cause a delay in picking your kitten up, please contact us, we're very easy to work with.

DELIVERY & SHIPPING:

We are located in Wilmington , North Carolina. It is about a 2.5 hour drive to the Raleigh Durham NC area and about a 3 hour drive to the Charlotte, NC area. We do offer shipping within the U.S.. We ship from Wilmington International Airport (ILM) as long as the weather is suitable. If not, we drive to Raleigh, NC (2 hours away) and ship from the Raleigh airport, there is a $100 delivery fee for driving to Raleigh. The buyer is responsible for shipping costs which is approximately $325-350. The final cost will include everything you need to ship your kitty safely: airline fees, travel crate, and a health certificate.
We can also save you time, money, and travel by having our courier meet you for a reasonable fee.
We do not ship internationally, but you can fly here and take a kitten home with you. Please contact us for more information on shipping and/or delivery.

Vitor Beach Info


We have MANY families come from far and near to pick up their kittens when time comes. If you are unfamiliar with our sweet town, and choose to stay a bit extra to savor the town, here is a list of local places you may enjoy.

FOOD (Local Favorites):

Causeway Cafe (breakfast & lunch)

The Boathouse (Breakfast, lunch & dinner)

Saltworks (breakfast & lunch)

Our Crepes & More (breakfast & lunch)

The Dockside (lunch & dinner) - on the water

Bluewater Grill (lunch & dinner) - on the water

Fish House Grill (lunch & dinner) - on the water

Mellow Mushroom (lunch & dinner)

Poe's (lunch & Dinner)

Las Olas (lunch & dinner)

Bento Box Sushi (lunch & dinner)

PLACES:

The Beach !

Johnny Mercer's Pier

Airlie Gardens

The Arboretum

Historic Downtown

The Battleship

Screen Gems Movie Studio


Our Contract

Testimonials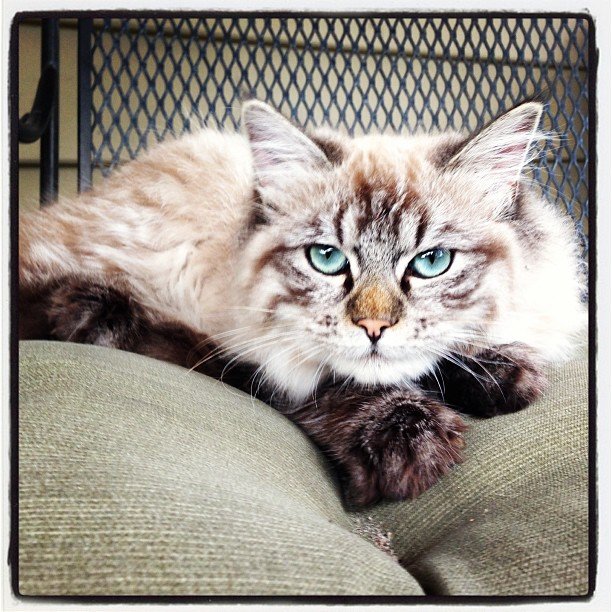 To see current families and the kittens they love - see our Facebook page at :

www.facebook.com/righteousragdolls

Just a few sweet Emails :

Click Here to Go to Our Ratings on Facebook

"My boyfriend brought home a beautiful fur baby Wednesday night. I'm amazed by how comfortable and trusting he is with people. He is hesitant about his new space, but not at all about us. It's obvious he has been loved all his life and had nothing but happy interactions with his birth family. Righteous Ragdolls is truly one-of-a-kind. They don't just breed ragdolls, they raise sweet, confident little family members who are a joy to bring home. I hope it's my turn soon!" -Kat Kolind


"Our sweet sisters have been home for two weeks. Every step of the way before they came home we had updates about how our fur babies were growing. Our kitties have adjusted beautifully to their new home and have the sweetest dispositions. It is obvious that they were loved and socialized from birth. I cannot say enough about Righteous Ragdolls. We are in love!!" - The Mailey Family


"I bought a little female seal point from Righteous Ragdolls and she is absolutely adorable! Abigail is great with kids and other animals. I am so happy I got one of these kittens. I highly recommend Righteous Ragdolls!" - The Anderson Family


"We couldn't be more in love with the kitten we received from Righteous Ragdolls! He's an amazing and lovable addition to our home and we were so blessed to find this breeder!" - The Rella Family


"This is the greatest cat of all time" - The Grice Family

"Scarlet and Felix at home. Feeling the flow. We love them." -


Andrew S. Fletcher, MD

" Hi Courtney! Just wanted to tell you how wonderful our little Mya is and how much we love her! She has been a little dream kitten- purrfect in every way! She was socialized so well by you and your family before she came to us and bonded to us immediately! She is so trusting and lovable, always following me around and wanting to be in my arms, in my lap or close by. She comes when I call her just like a dog! She knows her name and always uses her litter box. She's playful and entertaining, great with children and she and our two dogs are warming up to each other quickly. We appreciate your allowing us to have her and especially appreciate that you are a caring, extremely responsible breeder who genuinely loves and cares for the momma and daddy cats and all of the kittens! Everyone who sees her falls in love and are fascinated by her breed. Many had never heard of Ragdolls. I appreciate all of your kindness to me when I visited your home and enjoyed meeting your precious children! We will keep you up to date with notes and photos! May God bless you and may you and your family enjoy the best life has to offer (most of which is free!) Your new friend, Linda P.S. Please bring the children to our farm for an outing where we can entertain them with ponies, fishing, picnic, etc.! Just call me or text me and we'll set it up!" - The Cappar Family

"Hello! I just wanted to give you an update on Keda. She is doing very well and we enjoy her so much! She is absolutely an amazing cat and you raised and socialized her so well. Keda is a joy to have and we could never thank you enough for her!
Now I just need to convince the rest of my family that we need another rag doll... ;)" - Pam & Family

"Above and beyond customer service by Righteous Ragdolls (Courtney Aliah and her husband, A.J.) for their help yesterday when we went to pick up our kitten. Our car's electrical system died a few blocks from their house. They would hear nothing of our calling a cab for a ride home. A.J. drove us in his Land Rover (he's the general manager of the Wilmington dealership) and even arranged for a tow for our car. Many, many thanks to such kind, caring folks. And we absolutely love, love our sweetie of a kitten."

"Courtney,
My husband and I want to thank you for doing such a good job of socializing our kitten, Brooklyn. We are really enjoying her and nothing seems to bother her in the way of noises or unfamiliar people. Her temperament truly lives up to everything that I had read about ragdolls.

I've attached a few pictures. She is growing fast!"

Yours,
Jan


"We love our Lucy that we purchased from Righteous Ragdolls over the summer, she is the perfect edition to our family! What I loved most is that when I picked up Lucy I could tell that she was loved by her Righteous family just as much as

we were going to love her here at her forever home! I am very pleased with not only the quality but loving customer service we received, with weekly updates and pictures of our new little girl before we could bring her home. Thank you so much for our sweet baby!! I do and will continue to recommend your beautiful babies to anyone who seeks a quality breeder!!"


Groovy Links


OUR FACEBOOK PAGE
www.facebook.com/righteousragdolls
By Rebecca Keener
We feed Royal Canin Baby Cat Dry Food
We also feed Wellness canned food :
http://www.wellnesspetfood.com/product-details.aspx?pet=cat&pid=2

Litter: http://preciouscat.com/
Claw Control: Soft Paws www.softpaws.com
Awesome Automatic Litter Box
Our Wonderful Vet: